Australian & New Zealand College of Cannabinoid Practitioners
Evidence-based education, guidelines, information and peer support for health care practitioners

Become a member of the ANZCCP for exclusive benefits
Register for our Authorised Prescriber Course
Our course is delivered online through a series of self paced modules designed by our expert ANZCCP founding members. The course aims to equip doctors with the required knowledge to become cannabinoid authorised prescribers with the TGA and deliver a high level of care for their patients.
It covers cannabinoid medicine principles from basics to advanced with the latest cannabinoid research dissected and our first hand experience shared giving prescribing doctors a wide range of knowledge on the topic.
Enrolment is open to Australian and New Zealand registered doctors, nurses and pharmacists. Course enrolments also gain access to the members area including forums and grand rounds.
Successful completion will be one of the requirements under the ANZCCP HREC AP approval pathway.
Goals:
To provide health care practitioners with the knowledge they require to prescribe medicinal cannabis safely and effectively
Curriculum:
Introduction

The history of cannabis
The cannabis plant
The endocannabinoid system

Phytocannabinoids/ terpenes/ whole plant medicine
Main indications

CNCP
Cancer pain and symptoms
MS
Insomnia
Anxiety
PTSD
Epilepsy

Safety considerations

Side effects and relative and absolute contraindications
Drug interactions/ Safety

Prescribing – Practical Considerations

Choosing a product / categories
Dosing and titrations

Access pathways

SAS B
AP
The AP approval- how to use it appropriately
Join Our Upcoming Grand Rounds
Our next Ground Rounds is on Wednesday, 6th December 2023 at 7pm AEDT
Certified Learning Provider
Our Mission & Vision
The ANZCCP is a professional membership body for cannabinoid medicine practitioners. Our vision is to guide the practice of Cannabinoid Medicine and better the lives of patients.
Our Objectives
Patient-centred clinical perspectives to the entire medical cannabis eco-system
Accredited clinician education and promote professional standards for the practice of cannabinoid medicine
Resources for practitioner support, advocacy and collegiality
Policy advice
Support for research
Education Partner
Gold Sponsor
Our Board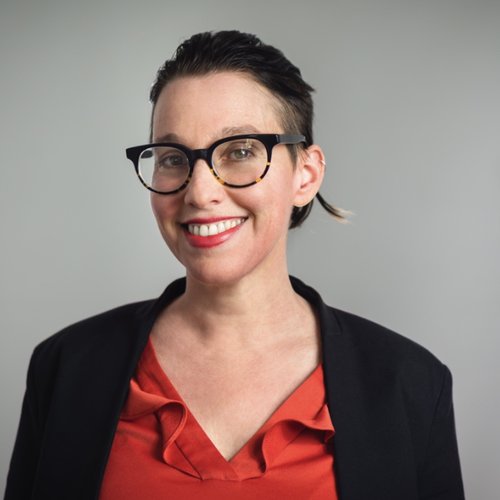 Dr Orit Holtzman
President
Dr Orit Holtzman holds a Bachelor of Science in biology and psychology from the University of Tel Aviv (Summa Cum Laude), a PhD in neuroscience from the University of NSW and an MBBS from the Sydney Medical School at the University of Sydney.
She is the Co-founder and Director of Leura Wellness, where she practices functional medicine with a focus on cannabinoid medicine and is the Co-Founder and President of the Australian and New Zealand College of Cannabinoid Practitioners (ANZCCP). Dr Holtzman is one of Australia's most experienced medicinal cannabis prescribers and educators. She is a TGA approved medicinal cannabis authorised prescriber for multiple indications.
Dr Gull Herzberg
Vice President
Dr Gull has been working as an Integrative medical practitioner since 2002. He has always been keen to explore investigative and therapeutic avenues complementary to those regularly used by his medical colleagues. He has been prescribing medicinal cannabis since 2016 for a wide range of conditions including, but not limited to chronic pain, MS and spasticity related symptoms, neuropathic pain, sleep disturbances, CINV and PTSD.
Dr John Teh
Founding Board Member
Dr John Teh Medical Director and Educator of PlantMed Medical Cannabis Clinic has been working within the Medicinal Cannabis industry since the legalisation of cannabis for medicinal use in Australia in February 2016.
Dr Imran Khan
Founding Board Member
Dr Imran Khan completed his medical training at The Sheffield School of Medicine (UK) in 2001. He has held clinical leadership roles in the UK, Australia & Qatar and is currently the Medical Director of Warringah Medical Centre (NSW). He is a UK trained Family Medical Practitioner, an advocate for the therapeutic use of medicinal cannabis. He is an 'Authorised Prescriber' of medicinal cannabis (approved by the TGA) and an educator in the field.
Lisa Dick
Board member
Lisa Dick has been a registered nurse for over 30 years, specialising in aged care, community health, urological conditions, chronic disease, pain and continence management. Lisa was endorsed as a Nurse Practitioner in 2016 after completing her Masters of Nurse Practitioner at The University of Melbourne. She has worked as a Nurse Practitioner in a variety of different settings including in both public and private health services. Lisa is a member of the Australian College of Nurse Practitioners (ACNP). During her career Lisa has been honoured to represent the ACNP as the Victorian Chapter Chair for a 2 year term. In 2021 Lisa commenced specialising in medicinal cannabis. She has always had an interest in plant-based medicine and since she was given the opportunity to provide treatment with whole plant products, there has been no looking back. Lisa enjoys every opportunity to attend and participate in educational events on Medicinal Cannabis and often presents at ACNP Conferences to her fellow colleagues.
Adele Hosseini
Board member
Dr. Adele Hosseini is a pharmacist with a PhD and over 25 years of experience in leadership, global clinical research, regulatory affairs and university lecturing, with exposure across pharmaceuticals, clinical research organisation, medical devices, and academia. Pioneering across various industries in Australia including medicinal cannabis and psychedelics industry led Bod Australia's Medical Advisory Board and research program and is a member of the board of directors of a Canadian medicinal cannabis company. Over the last few years, Dr. Hosseini has developed a deep understanding of medicinal cannabis and continues to development new strategic directions and development of clinical trials and programs for pharmaceutical cannabis for multiple therapeutic indications for public health benefit. She is an active industry contributor helping to build knowledge and shape the direction and future of the global pharmaceutical medicinal cannabis industry.
Become a member
Become a member of the Australian and New Zealand College of Cannabinoid Practitioners and gain access to a wealth of knowledge designed to equip the medical practitioner with a sound understanding of cannabinoid science and patient care. As a member you also get access to year-round discounts on partnered accredited workshops, events and seminars as well as exclusive data insights tailored for the cannabinoid practitioner.
Membership Benefits
Exclusive accredited workshops designed for practitioners
Access to a myriad of first-hand data tailored for practitioners prescribing cannabis
Discounts on educational events & seminars
Support network of cannabinoid practitioners